Why Health Guard?
Because Your Life Matters!
As an Adult Day Health Care Center, our staff highly trained group of medical and health professionals.

In the Health Guard (ADHC)
Adult Day Health Care Center
Find Trusted, Qualified Caregivers at Health Guard Senior Daycare Center!
Welcome to Health Guard Adult Day Health Care
The Health Guard Adult Day Health Care Center (ADHC) provides medical, rehabilitation services as well as social services to adults, at least 18 years old and older, with physical or mental impairments.
We at Health Guard ADHC help people live functional and independent lives by providing cost effective community- based services to frail elderly participants and their family members.
Furthermore, we will maintain and enhance the equality of care through continued emphasis of bilingual services and culturally competent staff.
What do we offer as an adult day care center?
Services provided to the participants and their families include: medical and nursing services, dietary services, physical/occupational and speech therapies, social services through a licensed social worker and social workers, care giver and participant support groups, recreational/social and physical activities, transportation services to and from the facility, hot nutritional meals, in addition to nutritional counseling, field trips, and much more.
We've been operating as the ultimate senior's home care center for twenty-five years in Los Angeles.
We are committed to providing high-quality senior programs and services in a safe, clean and caring environment to enhance the physical, psychological and social health of individuals, preserve their dignity and self-worth and improve quality of life.
We offer a comprehensive array of senior health and other supportive services to older adults with chronic health conditions.
Our goal is to delay and prevent institutionalization or other more expensive care settings by improving and preserving each senior individuals physical, mental, and emotional well-bing.
How are costs covered?
We provide an individualized basis of adult health care services. Our services are covered by Medi-Cal, most HMO insurances, SCAN, and private pay options are also available.
25 years, we passionate about achieving better results for our senior adults.
adhc and cbas program
daytime assistance
social impact
adhc and cbas program
Adult day health care (ADHC) and Community-Based Adult Services (CBAS) is a program proving therapeutic, medical, and social services to older adults and the frail elderly with physical and or cognitive impairments.
daytime assistance
social impact
At Health Guard Adult Day Care Center
Our highly experienced caregiving team is ready to make your life easier!
CBAS Services
Our Community-Based Adult Services
We are a certified CBAS provider.
The Benefits of our Facility in Los Angeles.
The Following Services are Provided at our Facility.
Nursing Supervision and Assistance
Our team of professional nurses and caregivers have years of experience and expertise in assisting and supervising senior members.
Recreational and Theraoeutic Activities
Recreational and therapeutic activities such as Bingo, Arts and Crafts, and physical fitness are available in our facility.
Hot and Nutricious
Meals
We have Appetizing and nutritionally balanced menu, therapeutic diets such as diabetic, low salt, low cholesterol in our modern kitchen.
Door-to-door Transportation
We are providing door-to-door transportation for our senior's members, and wheelchair accessibility is available in our dedicated transport.
Health Guard Inc is a perfect facility who care about their employees and clients. It shows with everything they do for both.…
Health Guard Adult Day Care is a great senior facility. Management is always transparent with clients needs. In the hundreds of facilities…
Health Guard adult center were lifesavers when it came a time that my Mom needed daycare. They were fast, reliable, professional. They…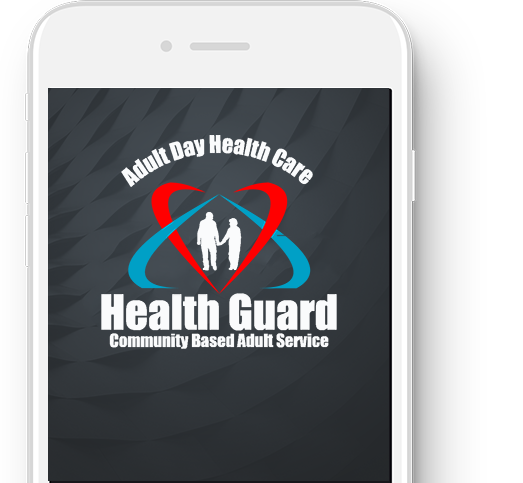 Los Angeles Adult Day Services
Get The Expert Care You Need
At Health Guard Inc., we take care of your an elderly loved one when needs additional care or supervision during the day.
Latest News from Our Company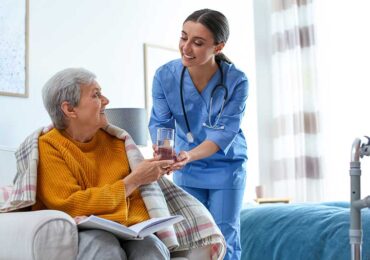 Alzheimer's is a progressive disease that affects the brain, causing problems with memory, thinking, and behavior. The disease affects everyone…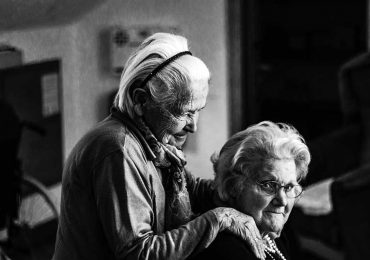 Do you ever feel hopeless, helpless, and find it hard to get through the day? If you do, you could…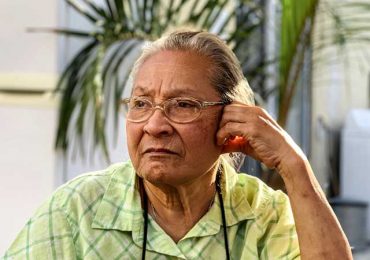 Occupational Therapy is a treatment in every stage of life that is done to help people develop, recover, or maintain…